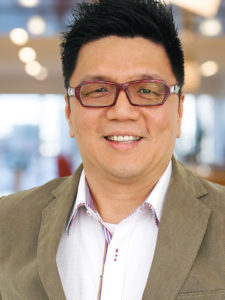 is a Consummate Communicator
Advisory Board Partner
Singapore
Sebastian is an Advisory Board Partner in BCUMEN's work through branding. With over 25 years in advertising, media, and strategy, he is a master in creatives and integrated marketing communications.
As an advisory board partner, Sebastian is also the Managing Director at Hamilton Sherwind and has worked at top agencies with the likes of: Saatchi & Saatchi, Ad Planet and Gartshore Advertising.
Sebastian's experiences has brought him across Asia, helping many different brands soar to their potentials. Determined to drive client business to the next level, be it beauty, IT, retail, property, or education, Sebastian places 100% commitment to clients and their brands.
Business Alignment
Brand Identity System
Event Execution
Online Activations
Traditional Media