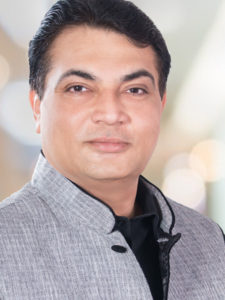 is a Strategic Differentiator
Associate Partner
Singapore
Raj is an associate partner of BCUMEN in Consultancy. He has over 20 years of extensive experience in interiors throughout South East Asia, Germany, and USA, designing and managing corporate offices for MNCs.
Over the years, Raj developed a firm belief in being involved with all aspects of a project, ensuring seamless continuity, problem free completion through to the handover of the project.
Raj understands the intrinsic necessity of functional design, in increasing staff productivity and in turn revenue.
Raj's passion for design and his involvement in the industry is not limited to organizations. He offers consultation and input for various design shows, trade events and openly shares his experiences with young designers and students attending business forums and summits. 
Sales & Marketing
Project Management
Design Conceptualization